A Message From Our Men's Captain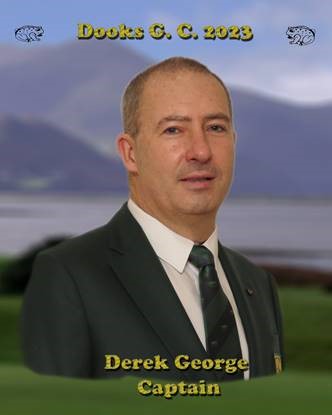 To have the honour of being elected Captain of Dooks Golf Club, a gem in South Kerry, is a great privilege. Many thanks to you, the members, for electing me.
Mention the word Dooks Golf Club and you immediately get the same reaction from people: have you played, the greens are fantastic, I must play it or I'm going there next week!
When I joined Dooks in 1998, the most important sporting event in my life was the Killarney Athletic 7-a-side competition and France '98. Zinedine Zidane was supreme in France and the team I was on won the Killarney 7-a-side.
This event was surpassed in 2015 by the Dooks Mixed Team winning the All Ireland.
In 2023 my sporting thoughts have moved onto Dooks hosting the Kerry Federation of Golf Clubs, the members away trip to Cork in April, our Senior Scratch Cup in May, my Captain's Prize in July and a Dooks team winning a blue or green pennant.
To all our visitors in 2023, we welcome you. May you make the most of your trip to Dooks. Our Pro Shop is a great starting place and the Natterjack bar and restaurant is a great finishing place where staff are there to advise and serve.
To our members in 2023, Dooks could not run without your support, help and custom. Long may this continue.
To our staff in 2023 who keep the ball rolling, we thank you.
To all Committee members in 2023, may your dedication and commitment continue.
And finally to all friends, family and members who have passed, we salute you.
May all your golfing thoughts in 2023 be positive and enjoyable.
Men's Club – What's to enjoy?
Weekly competitions for all handicap levels
Golf Exchange days where we do a swap and travel to other clubs to play their courses. Courses include Ballybunnion, Tralee, Killarney, Killorglin & Beaufort
Captains weekend trip away. This is a weekend where our Captain chooses the destination. We play golf, enjoy a meal and stay overnight. It's a fun and social occasion for all our members
Seniors Golf. We have a large and vibrant seniors section. (60 years +)
Teams
There is nothing like being part of a team! There are teams available for all handicap levels and we sincerely encourage all men to take part.
AIG Junior Cup
AIG Pierce Purcell Shield
AIG Barton Shield
AIG Jimmy Bruen Shield
Fred Perry Trophy
Dr. Billy O'Sullivan Shield
JB O'Shea Memorial Shield
Senior Kingdom Challenge Shield
Intermediate Kingdom Challenge Shield
Irish Mixed Foursomes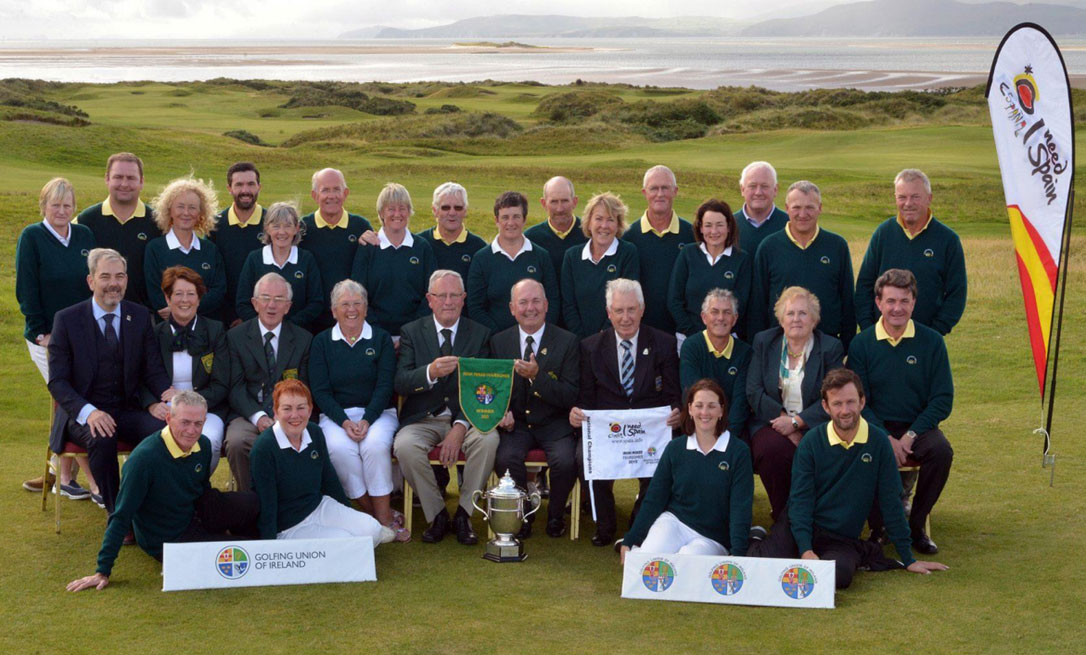 All-Ireland Irish Mixed Foursomes Champions 2015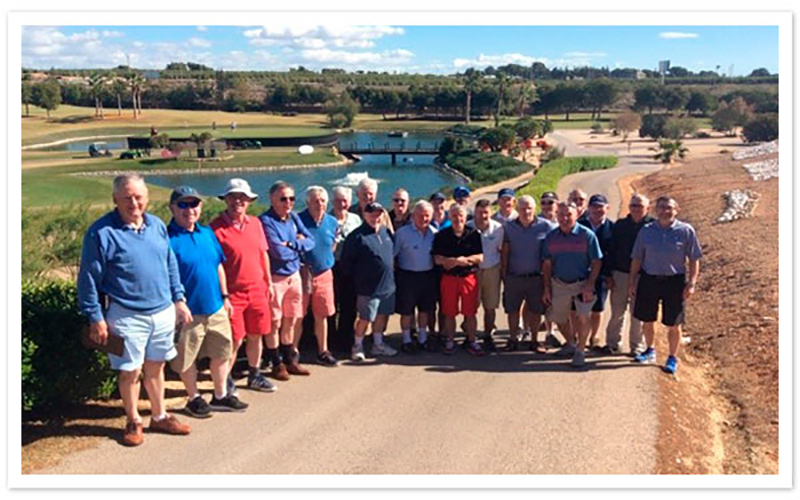 Dooks Captain's Away Trip
Men's Captain's Profile
When did you first start playing golf?
I first swung a club when I was about 12 – cycling down to Bishopstown Pitch & Putt Club in Murphy's Farm with my brothers. I graduated after that by trying to play once or twice (without success) with my Dad in Macroom and then progressed to Mahon sporadically when one of my school friends got a loan of the family car.
What is your favourite course?
Ceann Sibeal has to be my first choice – always in great shape and a great test, a bit like Dooks.
What do you think is the biggest challenge facing the game of golf?
The move to WHS has caused problems in every golf club. We still hope that it will settle down, people are getting frustrated. Handicap Committees all over the country are doing their best but the few exploiting the loopholes are making it difficult.
What do you like most about golf?
You can be King for a day, at least until someone comes in after you has a better score and no one leaves you forget how you thought you were King. It doesn't matter how old or young you are, the ribbing is still the same, long may it continue.
What was your highest and what was your lowest handicap?
My highest was 21 and my lowest was 8.6, it's a continuous work in progress.
Can you remember your best golf shot?
The most recent I remember, was playing Bruen with the gifted Denis McGillycuddy in Dooks. We had just lost 16 to go 1 down and I hit a 5 wood into the heart of the green on 17. We won 17, halved 18 and won on 19.
Can you remember your worst golf shot?
Fortunately, I'm a bit like Jack Nicklaus on this one. I have no recollection of ever hitting a bad shot, although I am reminded about the last away trip to Lahinch/Doonbeg where I might have had an issue off every tee where I refused to connect with the ball. I still remember those who insisted we play for money both days and for the 6 months I struggled.
Who is your favourite sportsperson? Why?
Padraig Harrington is a model for all of us to aspire to. I think his work ethic and dedication to sport should be an inspiration to all. He is always willing to learn and improve no matter how long it takes. Sure, with his father a Cork Man it's no wonder.
What piece of advice would you offer anyone thinking of taking up the game of golf or just starting out?
Don't be afraid of mistakes and learn to enjoy the game. Mistakes are essential to our improvement, and we do learn from them and help us grow as a golfer.
What is your favourite golfing memory?
2015, Beaufort Golf Club on the tricky 13th Karl Falvey calmy hit a 3 or 4 iron pin high right of the flag. It was Mixed Fourball and Dooks were playing Ballybunion to see who would go forward to the All Ireland Series in Dooks.
It's a favourite memory as Karl's initial tee shot wasn't the best, it ended up in the middle of a bush at the bottom right of the fairway, Eileen Breen had to play back towards the 13th tee and Karl was hitting Dooks 3rd shot before the opposition were hitting their 2nd from the middle of the fairway.
A hole that looked lost from the initial tee shot was halved in 5 – As a pair I don't think they lost a game.