A Message From Our Men's Captain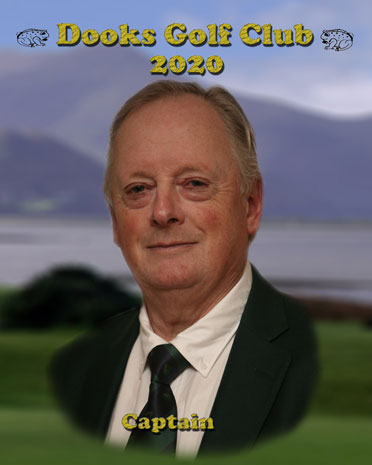 It is an honour to be 2020 Captain of Dooks golf Club and I thank the Members for that honour.
These are indeed exciting times for our Club. Having acquired the land we hope to inaugurate our new practice area later in the year. This new facility together with our Professional's Academy will add considerable value to membership of our Club. I'm sure our many visitors will also benefit greatly.
Our Head Greenkeeper is planning some revamping of our course, in particular on the right side approaching the first green, which will be completed in time for the season ahead. We are justly proud of our course and are grateful to the staff for keeping it in excellent condition throughout the year.
We are fortunate to have so many members prepared to serve on the various committees and manage our many teams. My sincere thanks to them.
Finally my thanks to our wonderful staff who work so hard to provide a real Dooks welcome for all- members and visitors.
Happy Golfing to all in 2020.
Men's Club – What's to enjoy?
Weekly competitions for all handicap levels
Golf Exchange days where we do a swap and travel to other clubs to play their courses. Courses include Ballybunnion, Tralee, Killarney, Killorglin & Beaufort
Captains weekend trip away. This is a weekend where our Captain chooses the destination. We play golf, enjoy a meal and stay overnight. It's a fun and social occasion for all our members
Seniors Golf. We have a large and vibrant seniors section. (60 years +)
There is nothing like being part of a team! There are teams available for all handicap levels and we sincerely encourage all men to take part.
AIG Junior Cup
AIG Pierce Purcell Shield
AIG Barton Shield
AIG Jimmy Bruen Shield
Fred Perry Trophy
Dr. Billy O'Sullivan Shield
JB O'Shea Memorial Shield
Senior Kingdom Challenge Shield
Intermediate Kingdom Challenge Shield
Irish Mixed Foursomes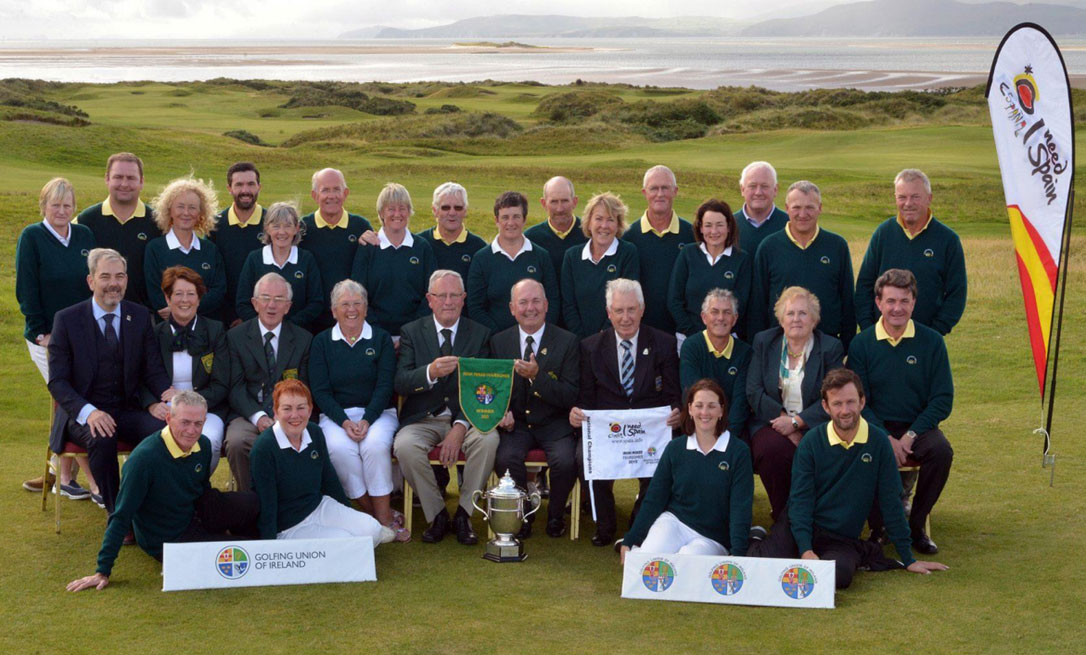 All-Ireland Irish Mixed Foursomes Champions 2015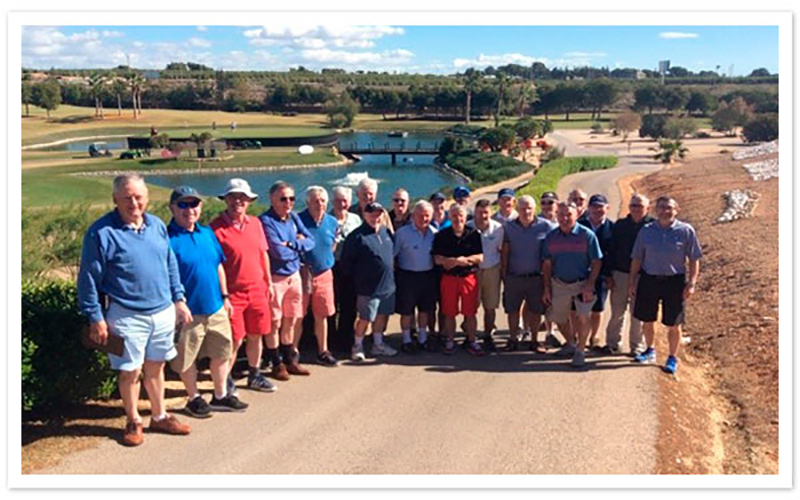 Dooks Captain's Away Trip
Men's Captain's Profile
When did you first start playing golf?
I started playing at the age of 13 in 1960. Some friends found old clubs in the attic & we were encouraged by a neighbour who himself was a good golfer.
What is your favourite course?
Ballybunion Old which I started playing in the 1960's
What do you think is the biggest challenge facing the game of golf?
Lack of junior boys & girls taking up the game. We need to see more young members in many clubs.
Time taken to play 18 holes is a disincentive. We must continue to focus on slow play & also promote the 9 holes format.
What do you like most about golf?
The challenge as well as the camaraderie.
What was your highest and what was your lowest handicap?
Lowest 7. Highest 18 at age 13.
Can you remember your best golf shot?
Too few to recall!!!!
Can you remember your worst golf shot?
Too many to recall!!!
Who is your favourite sportsperson? Why?
Jack Nicklaus – he was a real winner
What piece of advice would you offer anyone thinking of taking up the game of golf or just starting out?
Concentrate on practicing chipping & putting.
What is your favourite golfing memory?
Nick Faldo defeat of Greg Norman to win the Masters in 1996. Norman began the final round with a six shot lead. Faldo shot 67 to win by five