A Message From Our President
In my teens and early twenties I enjoyed being involved in sports, especially cycling and playing Gaelic Football with Laune Rangers.
1966 was a memorable year for me, winning the B.S.A trophy in cycling and also winning the County club championship and 4 other trophies with Laune
Rangers.
In 1967 I sustained an injury during a game against Glenbeigh, so in my mid-twenties I had to stop playing. During the following 10 years I was not involved
in any sport (all work and no play). Then in 1980 I joined Dooks and immersed myself in the activities of the club.
I am very fortunate since joining to have been invited to play with and manage various teams and always enjoyed doing so. I have won many competitions, too many to mention, but the most notable would be a Captains Prize, a Club Championship and 3 mixed Club Championships with my Wife Kathleen.
It was a great honour to be Captain in 1996, and to be President in 2023 will add to the great privilege and memories I have during my years as a member of the
club.
I wish all my fellow members a pleasant and memorable 2023 and hope to meet many of you during the year.
I would like to extend a warm welcome to all the visiting golfers and hope that their experience and memories of Dooks will be positive.
Thank you all for the great honour of being your President for 2023.
I wish you all a memorable and happy year of Golf.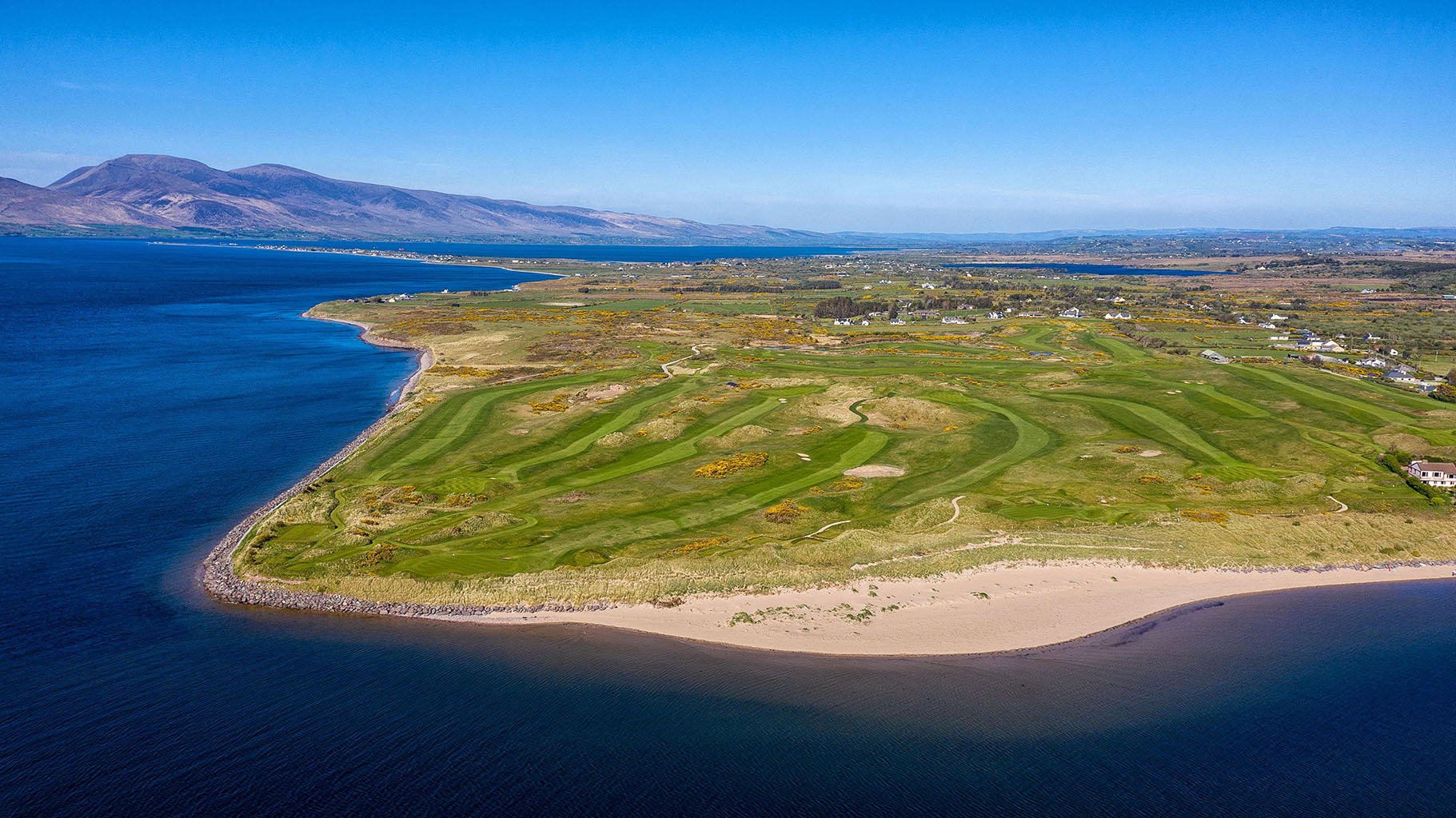 President's Profile
When did you first start playing golf?
Two people are responsible for me playing Golf. Donie Griffin the first person to get me to hit a golf ball in Dooks and my wife Kathleen who encouraged me to join the club in 1980.
What is your favourite course?
I don't have to look outside Dooks. It's always a pleasure to play a round of Golf there with fellow members and friends.
What do you think is the biggest challenge facing the game of golf?
I don't see any challenge to the game, there is always competition from other sports and activities but people who want to play golf will do so.
What do you like most about golf?
Meeting people, enjoying their company, the challenge it brings playing each hole and each round to the best of my ability.
What was your lowest & highest handicap?
My highest was 19 for a period of 1 week, the lowest was 9.
Can you remember your best golf shot?
Playing Pierce Purcell on the 17th O'Mahony's point Killarney, my playing partner put the ball into the gravel on the lake shore, with the sand wedge I played the ball, plus some stones, to about 3ft from the pin. (Getting closer year by year).
Can you remember your worst golf shot?
Playing Jimmy Bruen in Waterville, I missed a 2ft putt on the 15th green. (enough said)
Who is your favourite sportsperson? Why?
Katie Taylor, what a great champion. In Golf Padraig Harrington for his great attitude to the game.
What piece of advice would you offer anyone thinking of taking up the game of golf or just starting out?
Be patient, practice, be honest with yourself and others, play by the rules and enjoy.
What is your favourite golfing memory?
There are 2. Winning J.B.O'Shea's Captains Prize in 1985 and the club championship in 1992.

A Little bit About..
Dooks Golf Club is renowned for its friendliness and invites all visitors to enjoy the unique atmosphere of the Clubhouse. The warmth of the greeting you will receive at Dooks is unrivalled. From the moment you walk through our doors you will feel immediately at home.
The Clubhouse is all inclusive with Locker facilities for visiting golfers, a Pro-shop and Bar/Dining room. After your round why not relax and restore the energy levels! The bar and dining facilities offer visiting golfers the opportunity to relax in comfort and the opportunity to chat with the members. A menu which includes both light snacks and more substantial meals, all freshly prepared using local produce is available throughout the day.
Here in Dooks we have a vibrant Men's Club, Ladies' Club & Junior Club. Our doors are always open to Visitors and Prospective Future Members.
Members Time
Members have priority (Mon-Fri):
09.00 – 10.00 / 13.00 – 14.30 / from 17.00
Members have priority (Sat)
up to 11.00 / from 15.00
Members have priority (Sun)
up to 14.00 / from 15.00
Club Administrators, Clubhouse Staff & Course Staff
| Position | |
| --- | --- |
| Secretary Manager | Graham Spring |
| Accounts | Breda O'Connor |
| Reservations | Chiara McGrath |
| Pro Shop | PGA Professional Dan Sugrue, Jonathan Sparling, Joanne Falvey & Suzanne Murphy |
| Natterjack Bar | Tom Griffin (Bar Manager), Johnny McGillycuddy, Will Mitchell & Colm Galvin |
| Hungry Toad Restaurant | Eric Jouen(Head Chef) |
| Golf Course | Micheál Shanahan (Head Green Keeper), Barry Harmon, Philip McGillycuddy, David Pigott, Charles McGillycuddy & David Houlihan |