Golf has been played in Dooks since 1889 which makes the course one of the oldest Golf Links in Ireland.  Originally named Dooks & Caragh GC, it was affiliated to the GUI in 1903.
For 100 years the links remained a steadfastly quirky, 9 holes monument to those early days as the members resisted all efforts at modernisation. It was extended to eighteen holes in the 1970s under the guidance of Eddie Hackett. The course was further enhanced in 2002 by Martin Hawtree.
For the golfer who is seeking a beautiful and tranquil environment to enjoy great Golf, Dooks presents a convincing case. Dooks is not as exposed as some Irish courses and features an amazing variety of gorse, heather and wild flowers, the "gentle" wind is never far away and the narrow genuine sandy fairways and well contoured greens offer you a real taste of traditional links golf at its very best.

Micheál Shanahan (Head Greenkeeper)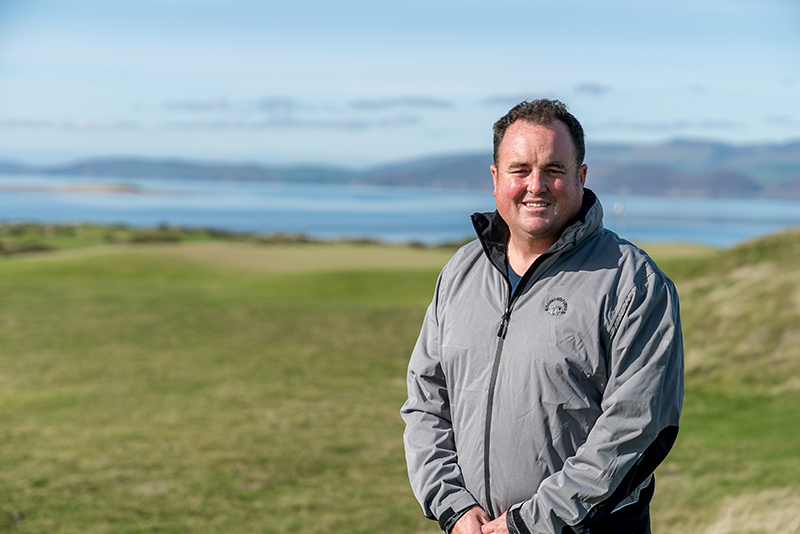 Micheál Shanahan Profile
(Head Greenkeeper)
Where did you train to become a greenkeeper?
Elmwood College, Scotland
Where did you work before joining Dooks ?
Gleneagles, Scotland (College work experience) and St. Andrews, Old Course, Scotland (12 years).
How long are working here in Dooks?
What is your favourite course?
What's the biggest challenge facing Dooks from a course perspective?
Dealing with the unpredictable weather pattern and climate change throughout the season
Is there anything members and visitors can do to help keep the course in its good condition?
Yes, they can help a lot by adhering to good course etiquette. For example, repairing pitchmarks properly, replacing and repairs divots, raking bunkers and keeping to available pathways.