"Mol an óige agus tiocfaidh sí – (Praise the young and they will flourish)"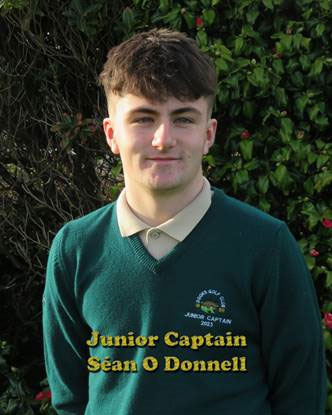 Junior members are very important to the future of Dooks Golf Club. We have a very proactive and hardworking Junior Committee that are dedicated to the progression of our Junior members. It is our goal for all our Junior members to enjoy and progress with the sport of golf.
We hope that being a member of Dooks Junior Club will prove to be an enjoyable experience for all juniors. For those that are beginning their golf journey we aim to give the best possible opportunity to learn golf in a fun and safe environment and develop skills so that juniors can progress at a rate that is suitable to their own individual needs. For those who are progressing we hope they will avail of the opportunity to enter and play in competitions with other members as well as have the opportunity to be selected for team events.
The aim of our Junior Section of Dooks Golf Club is to help juniors to enjoy their golf whatever level they are at. We also hope to make their golfing experience one of fun in a friendly and safe environment, where great lifelong friendships can be made.
*Safeguarding – All members of the Junior Committee adhere to strict Safeguarding Polices as set out in the Children First Act 2015.
Boys Junior Captain Profile
Sean O'Donnell
Who introduced you to golf?
It was my dad who encouraged me to play when I was around 9.
What is your favourite course? Excluding Dooks!
I loved playing Waterville and Tralee in the Junior League. They are two excellent courses.
What do you think is the biggest challenge facing the game of golf?
I think encouraging young people to start playing can be a challenge.
What do you like most about golf?
I love the social side of the game, you can have good rounds and bad rounds but it is always more enjoyable when you are out with a good group.
What was your highest and lowest handicap?
30 and 24.  I am hoping to lower it in years to come.
Can you remember your best golf shot?
Chipping in for par on the 2nd has to be one of my favourites.
Can you remember your worst golf shot?
There has been so many I try to forget them.
Who is your favourite sportsperson?
Shane Lowry, David Clifford and Cathal Moroney are three excellent athletes.
What piece of advice would you offer anyone thinking of taking up golf or just starting out?
Stick with it, the fresh airs can be frustrating at first but keep practising . For improving your golf the saying "practice makes perfect" is definitely true.
What is your favourite golfing memory?
All the days out with the Junior League squad – the bus with Batty was as much fun as the golf itself.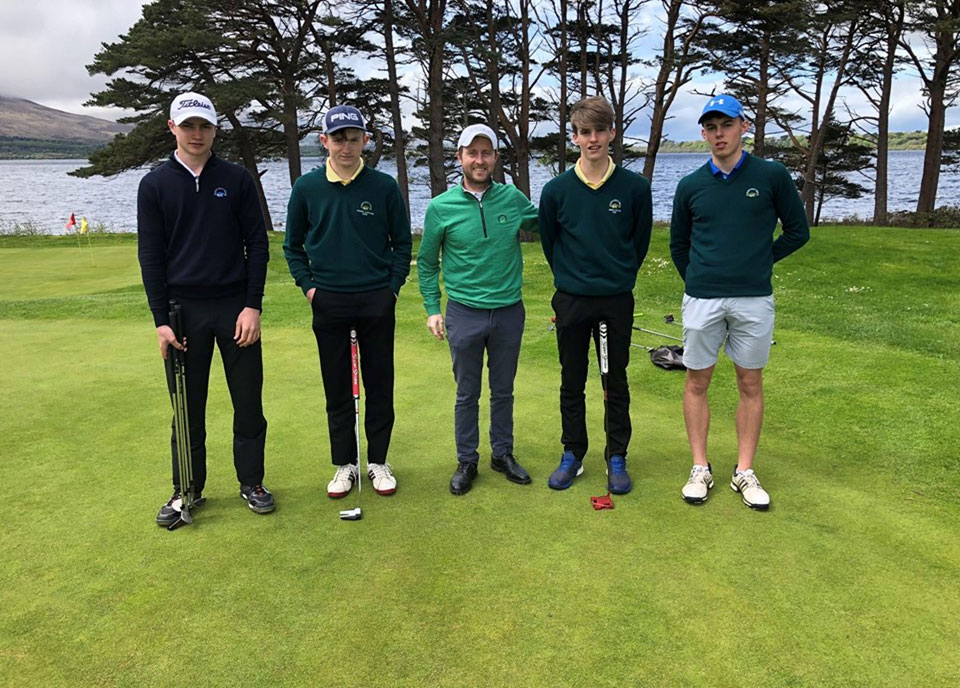 2018 – Boys Junior Foursome Team with our Golf Prof Dan Sugrue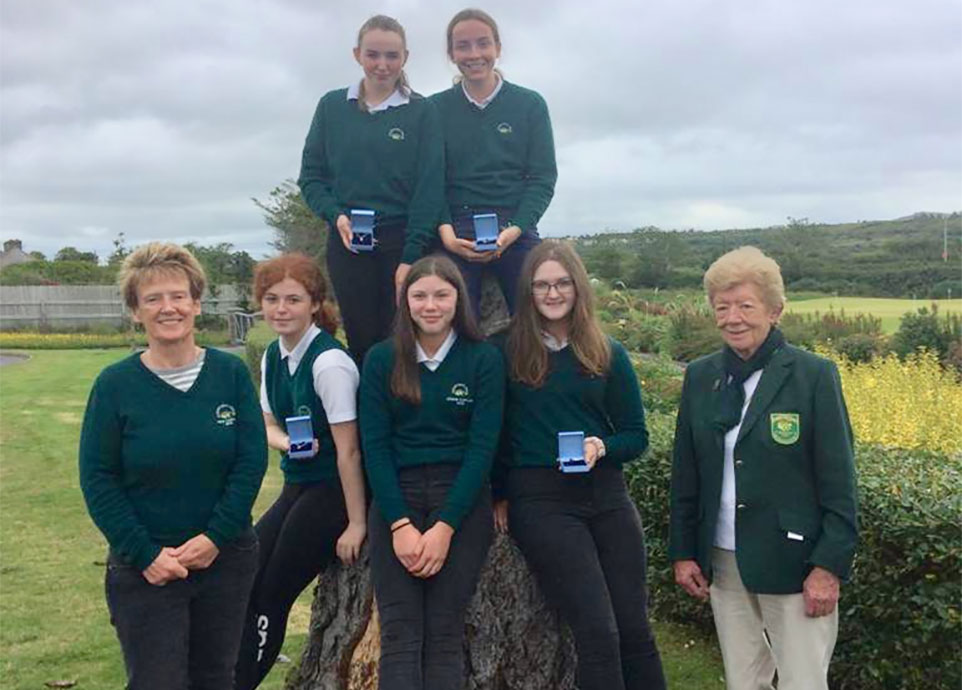 Lady Captain Catherine Spain, President Kay Keating, Junior Captain Ellen O'Connor, Aisling O'Connor, Niamh Galvin, Corrine O'Shea & Caoilfhin Foley.
2nd in the Kerry Girls Junior League 2019