The origin of the word 'Dooks' comes from the Irish 'Douaghs' meaning dunes. Dooks golf links is not as exposed as some Irish courses and features an amazing variety of gorse, heather and wild flowers.
Natterjack Toad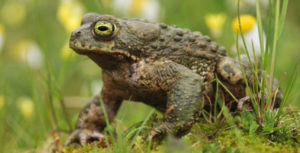 The Natterjack Toad which the Club has adopted as its emblem, is a rare and preserved species and its habitat is preserved on a stunning course which combines the visual qualities of links and heath with its backdrop of mountains, beaches and ocean and its profusion of natural flora – all of which makes it an idyllic golfing location.
Irish Hare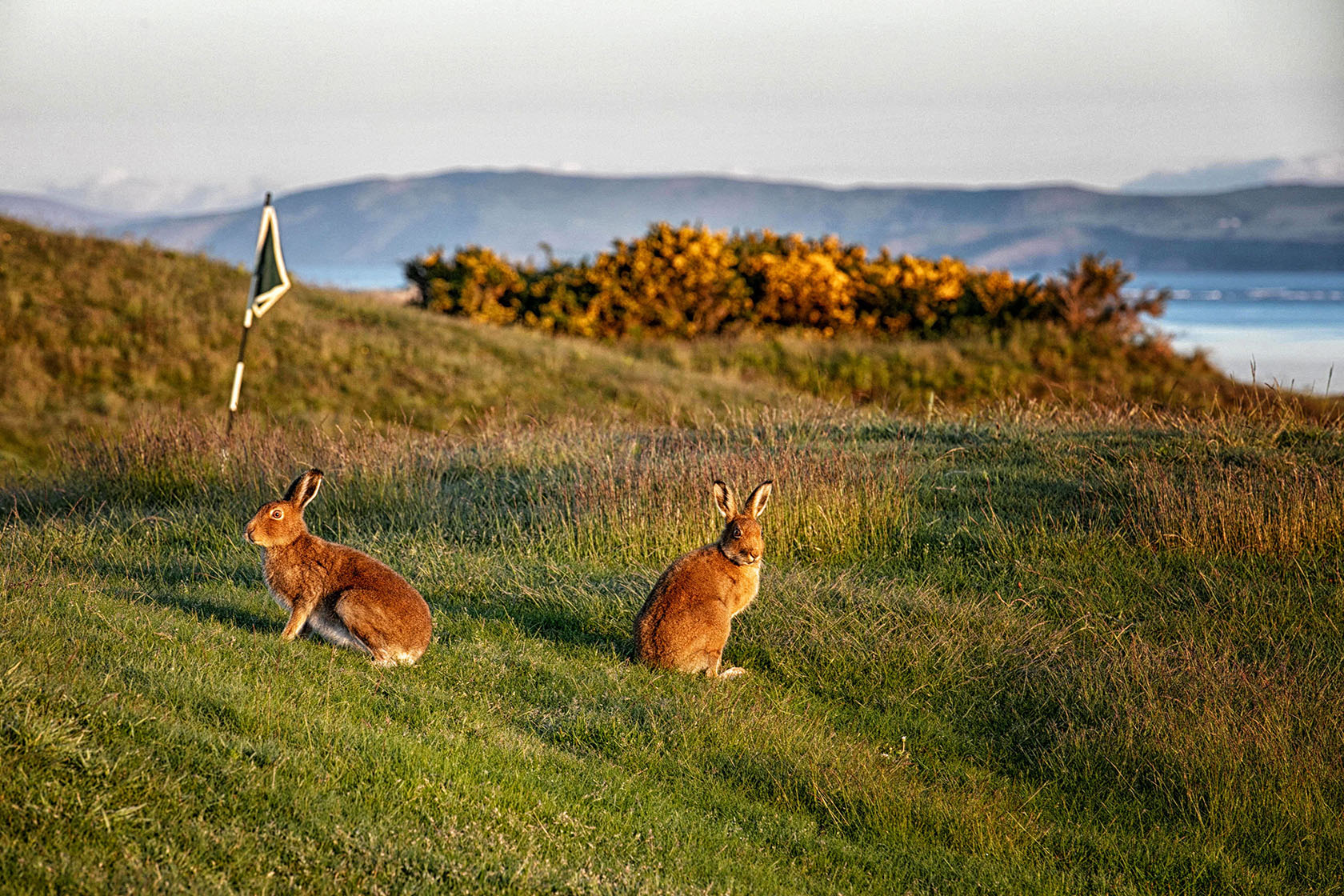 Normally, where rabbits exist in large numbers there are usually no hares but Dooks seems to be the exception as the Irish hare population is just as large.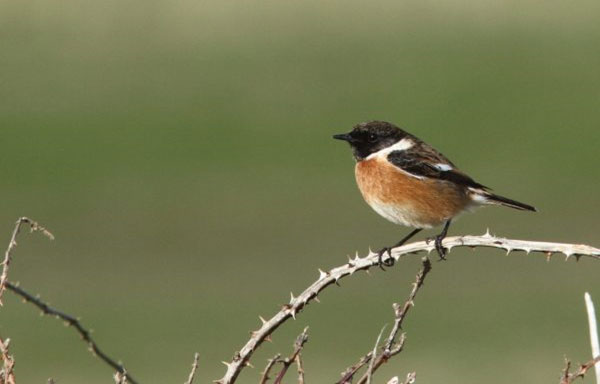 There is a wide variety and number of species of birds throughout the Dooks area, but in particular the migratory geese, duck and waders of the estuary, with a large variety of gulls, ravens, choughs more obvious in the air.
One of the pleasures of Dooks in the springtime is the chorus of the skylarks of which there is an abundance. Similarly overhead, hanging on air, are kestrels which come and go. The cuckoo is a regular summer visitor, as well as an invasion of swallows and sandmartins. One of the most delightful resident birds of Dooks is the stonechat which alights on the tips of the finest branches and blades of grass, croaks his song and is away again without delay. He has a dark head and white collar, reddish breast and dark back. There are also of course, large flocks of starlings and sparrows, as well as wagtails and pippets found darting after the flies.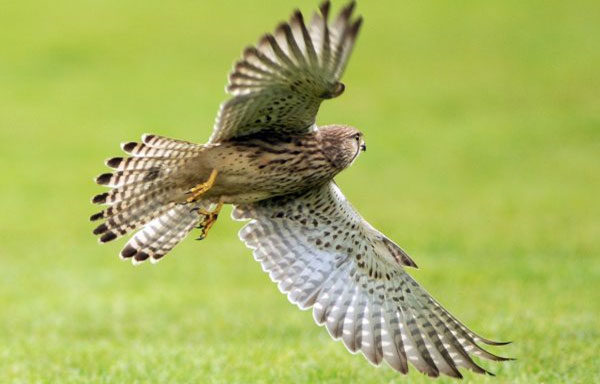 A delightful variery of dune's wild flowers come into life in the spring and summer. There is an unusal white vetch which flowers in May, near the shore there is sea spurge with it's green water retaining leaves and the minute scarlet pimpernell. More central on the course the most prominent grass is the red fescue and meadow grass. On the rough of the course there is a lot of dwarf willow, a mousy catkin on a two foot twig. It is known locally as the sally (salex), of the 'sally gardens'.
There are also wild roses, bluebells and an abundance of the daisy family. On the fairways and greens of the sand dunes area we have the same salt resistant (halogenic) and drought resistant varieties of grass but in the newer part of the course we have brent grass and fescue grass of a fine variety. Here too we have the little yellow flower (sometimes white) of the shamrock, which at times gives the fairways a yellowish appearance.